Home
Raymond Village Library Adds On-line Movies!
Did you know that the library now provides access to thousands of films on-line? The service is called kanopy and is free with your library card. Kanopy partners with public libraries to bring ad-free films and series that can be enjoyed on-line.
Interested? Make sure you have a library card and go to:

Vaccine Updates
As we move forward with vaccines the information you need can be found on the Governor's home page. Here you will find which groups are eligible and the locations of clinics administering the vaccine.

A message from Governor Janet Mills
"Time and again, Maine people have risen to the challenges put in front of us. We have survived blizzards, ice storms, depressions, booms and busts. We've suffered loss — as a state and as families. We have conquered them because we are a strong, resilient people – borne of the western foothills; the northern potato fields; the bold, rocky coasts; and the tall, pine forests. We have been lifted up by the courage, conviction and resilience that comes from loving a place and its people. Let us continue to prepare, take every precaution, remain both careful and compassionate. We will get through this."
For information about State activities, a Covid dashboard, travel information and resources visit:

---
New Accessible Trail!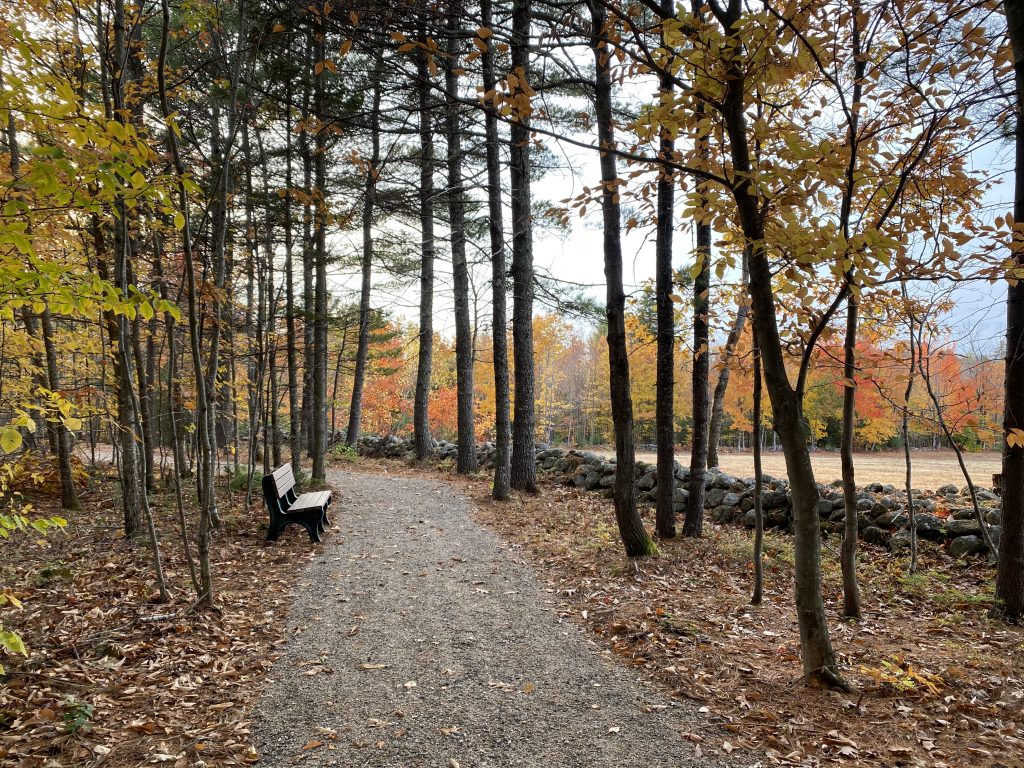 Universal Access Trail — 1/2 mile, open for walking, rated for wheeled mobility devices. Located in Bridgeton on the historic Peabody-Fitch Farm established in 1797.
Peabody-Fitch Woods (PFW) is a 252-acre forest surrounding the fields of Bridgton Historical Society's (BHS) Narramissic Farm. LELT conserved the forest in August 2019. The woods and trails are available for public use year round.
---
Raymond Village Library is Open
The library has resumed regular walk-in services. Patrons are welcome to drop by at any time to check out materials, use the computers, or shop the book sale.
As computer stations are limited at this time, we recommend reserving a time for computer access.

The use of face coverings and social distancing will remain in effect for staff and patrons within the library. Library access will be limited to 10 patrons at a time.
No-contact parking lot pickups will also continue to be available for all patrons. Please contact the library to arrange a pickup time or to setup online access to your account for browsing and placing holds online.
​
St. Joe's Goes On Line!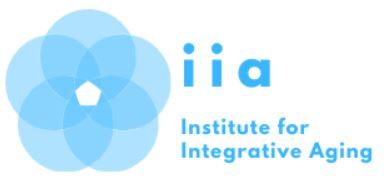 Our friends at the Institute for Integrative Aging at St. Joseph's College have moved many of there programs on line.
Miss exercise? Silver Sneakers is on line! Want a little conversation with your coffee? Online coffee and conversation is now happening.
There a how-to videos on cooking and chair yoga. Need to learn Zoom? Email iia@sjcme.edu and they will help!
Click on their logo above to sign-up for the newsletter.
---

The Southern Maine Agency on Aging is making a number of programs available on-line.
Meditation Classes, gentle exercise classes, coffee hour and How to Use Zoom are available.
Click on their logo above to sign-up!
---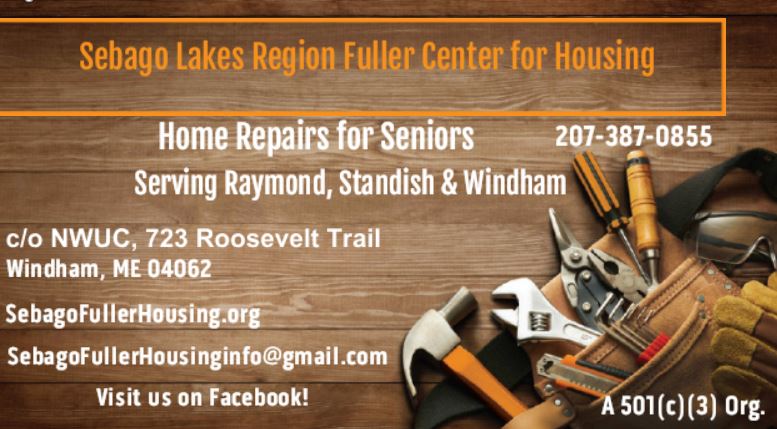 ---
Sebago Lakes Fuller Center for Housings performs housing repairs and rehabilitation focusing on keeping seniors safe and aging in place in their homes in Raymond, Standish and Windham.
Click on the business card above for more information!
---