May 13th  2:00 – 4:00
Raymond Public Safety Building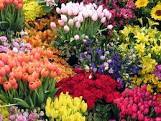 This month our program will feature gardening!
Come and listen to what is happening with the Hawthorne Garden Club, the upcoming Garden Tour, the Community Garden, the annual Raymond Village Library plant sale and the Age Friendly Raymond Garden.
Sharon Dodson, Elissa Gifford, Leigh Walker and Sheila Bourque will share what is going on around town and the opportunities you have to get involved.
Past Community Connections Guest Speakers 

Meeting Presentations: